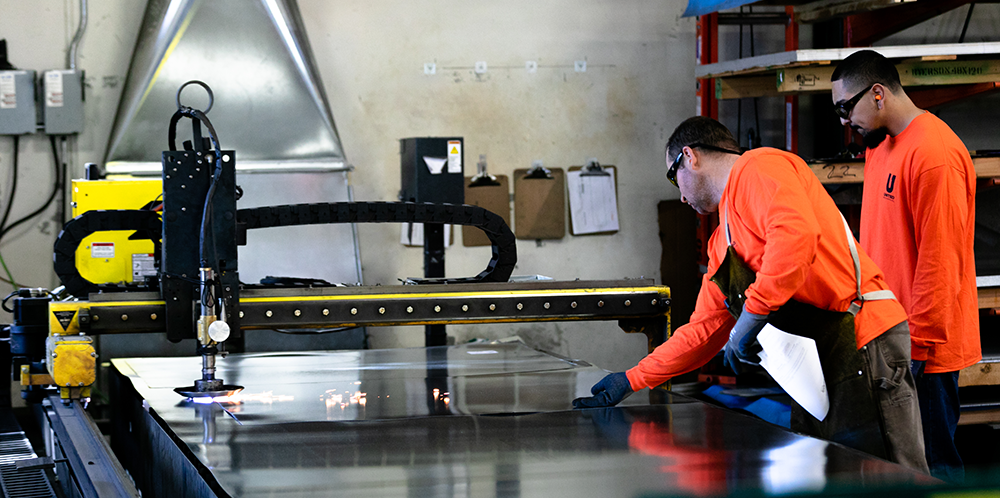 United Mechanical has offices in San Jose, Alameda, and Rohnert Park, and completes projects of various types all across the Bay area. The company has grown an impressive legacy over its 16 years in business. United Mechanical specializes in commercial HVAC, plumbing, service, and pipefitting, commanding a team of 450 employees as the third largest HVAC company in the Bay area.
A company doesn't grow and succeed over nearly two decades without a sense of innovation and a willingness to try new things. United Mechanical was one of the first HVAC companies in the region to equip its field personnel with iPads, a decision with roots in productivity and efficiency.
"We did this to simplify our ordering process and to help facilitate communication between the field and the office," said Ezekiel Palma, sheet metal worker at United Mechanical. "This streamlined our ordering process considerably and helped us to maximize production."
Prior to digitizing its key working processes, the company was completing its ordering and other business mainly by hand with manual entry. In 2014 United Mechanical implemented the BuildCentrix ordering, CAM integration, and production management modules, which changed these processes forever.
"Prior to BuildCentrix everything was hand-drawn and hand-ordered," said Palma. "This led to a lot of misinformation and lost tags, which in turn caused us to spend hours contacting our foremen and clarifying cut sheets."
It didn't take the team long to recognize this was a place where technology could have a big impact without disrupting the business process.
"We wanted to simplify our ordering process and reduce the number of calls we made," said Palma. "Another big factor was standardizing our fittings company wide and reducing the time-consuming custom fittings we received before."
Implementing BuildCentrix meant field ordering became a streamlined and self-correcting process. Because fittings are selected from a pre-determined library of SMACNA-approved fittings, there is no way for field foremen to submit misdrawn or mismeasured items.
"Further," said Palma, "once we integrated BuildCentrix fittings with our CAM software we greatly reduced the amount of time it took to process our orders, especially when it came to PractiCAM. We are able to set up rules to automate most of the process, and this has greatly simplified our process."
One area that presented a bit of a challenge for United Mechanical was the initial learning curve. Some of the company's more experienced workers needed basic computer training before they could get started learning and using the BuildCentrix software.
"We went through a few revisions on the database that caused some uproar," said Palma. "But now that everything has been set for a while, everyone seems to be managing well."
Moving forward, Palma said it is only a matter of time before every company will need to adopt this type of technology to stay competitive and at the top of the productivity and efficiency game.
"We try and promote BuildCentrix at every turn," he said. "More and more things are moving to the digital realm and to keep up with the competition we need to keep improving our productivity. There is an increasing demand for hard numbers and accountability in our trade."