Providing piping foreman the ability to use their tablets or laptops to create pipe assemblies is an important way to increase efficiency and reduce costs for mechanical contractors.   Thousands of parts used in for a huge variety of applications have made this a challenge for most integrated mechanical contractors.  The BuildCentrix assembly builder fully supports creating field piping assemblies. The web based 3D piping content is 'as built' comprehensive dataset including materials, dimensions, labor times, and weight.
BCX piping content stored in central library making it easy for clients to add product libraries by manufacturer and materials to their deployment.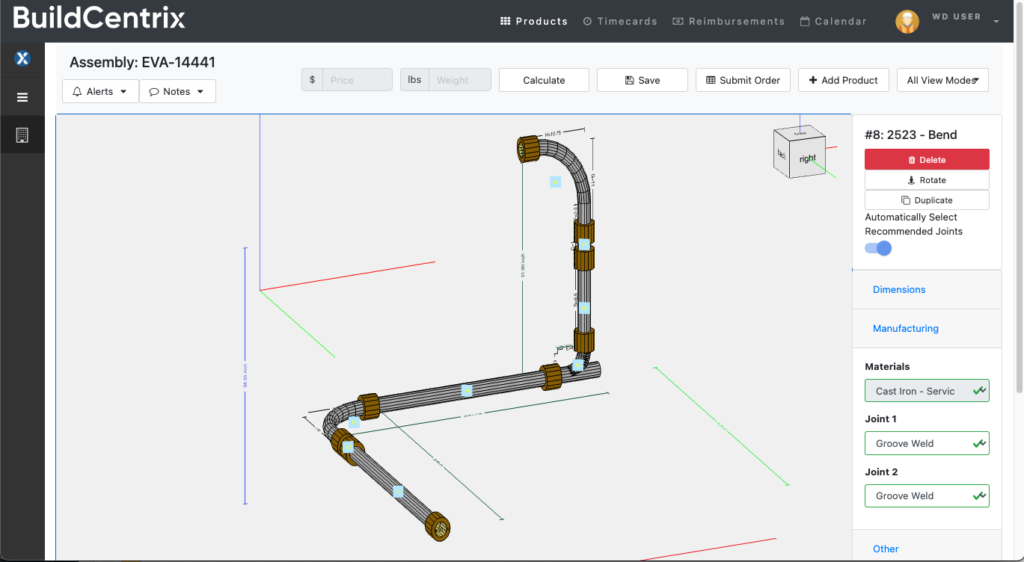 3D field assemblies and the BCX Revit plugin help to ensure every order in your production queue show up in the integrated production and delivery calendar and in the shop and field timecards.
For more information on the BCX Assembly Builder email support@buildcentrix.com or call us toll free 1-855-932-3828