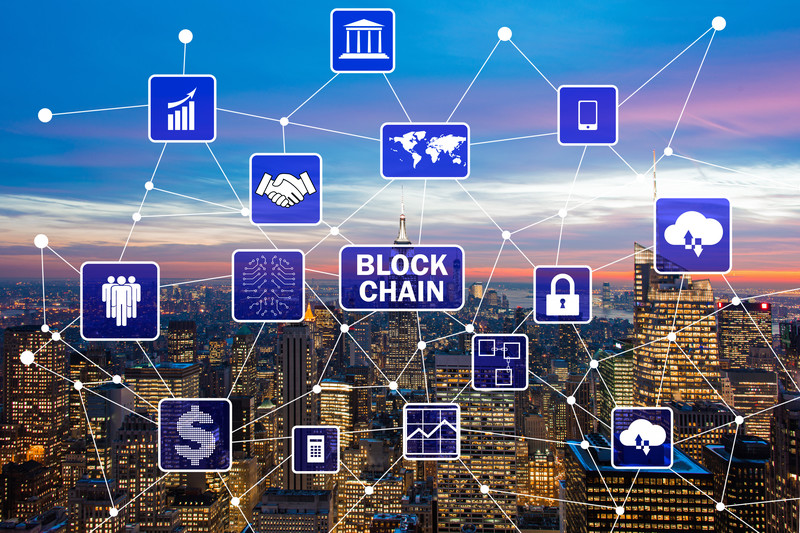 Construction is in the midst of a rapid transformation, from an "old school" industry to a technology driven lean and efficient industry. Every aspect of the industry is undergoing change from time the architects design a project all they way through to how employees and vendors get paid at the end of the work day. The industry is ripe for change due to the amount of time and materials lost on project due to inefficient process and a lack of detailed and timely project information and intelligence.
Disruptive technology companies are targeting many areas of the construction process to help deliminate waste. One of the newest technologies being used startup companies looking to provide services for the industry is Blockchain. While Blockchain has typically been associated with cryptocurrencies they are two very different concepts. Cryptocurrencies are are presentation of value, similar to dollars or Euros, whereas Blockchain is a decentralised database which chronologically and securely records transactions of "value" which could be cryptocurrency, dollars or euros but the "value" could also be products or services.

In construction the value may be a contract or part of a contract. For example, if the agreed upon contract milestone is the installation of plumbing fixtures in a project, Blockchain can be used to administer the contract milestone from conception say in BIM to contractor payment. In this case Blockchain would be used to track and verify the products the plumber uses, when he's done the installation, when he requested inspection and when inspector has agreed to it's accepted in quality and when the inspectors approved the milestone for payment.
Another application of Blockchain is the ordering, delivery and installation of materials from suppliers. For example payments to a supplier can be staggered as materials are ordered, shipped, arrive on the job site and final payment can be made when the products are installed. Every stage in the process can be stored and accessed in Blockchain provide more opportunity for direct transactions and less middlemen. Large project can be broken down to smaller blocks of work with materials and labor being tracked, inspected, verified and paid on successful completion.
By using Blockchain and BIM in tandem, along with other quickly advancing technology , there is an opportunity to create a leaner procurement method which better engages the individuals who make up a project team. This will result in reducing costs by removing intermediaries, where a client has more control and transparency of cost, time and scope on their project.
At a round table event the 2018 Autodesk University in Las Vegas, Autodesk CEO Andrew Anagnost, stated he believes Blockchain technology could be used to reduce corruption in the construction industry and reduce the lack of trust between stakeholders.
Since buildings are now built first in the digital world they can more quickly and efficiently be built and maintained in the real world by leveraging new technology. Blockchain represents a shared and transparent way to facilitate and administer contracts, reduce waste and improve efficiencies for everyone in the construction process from building owners and designers to contractors and suppliers. ■
By Joe Perraton