BuildCentrix is set to launch its 3-Dimensional online take off-module, which
takes its fabrication and estimation platform to a whole new level.
By / Jessica Kirby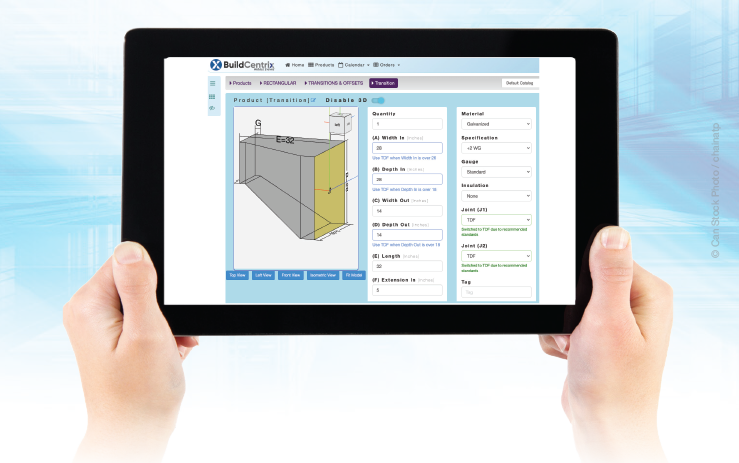 As a platform that was purpose built with a fabrication and material calculation engine for the multi-trade mechanical contractor, BuildCentrix has always calculated material stretch out, fabrication time, material weight, gauge, cost, and price when a product is ordered. Thanks to the robust engine driving that process, the fabrication and material engine now supports ordering 3-dimensional assemblies of mechanical fittings.
"We have never before rendered the parameters a user enters as a 3D object," says James Beveridge, CEO at BuildCentrix. "Our 3D imaging module changes all of that and allows users to create a living, dynamic rendering of how the shape will look, function, be fabricated, and fit within an assembly or run of mechanical parts."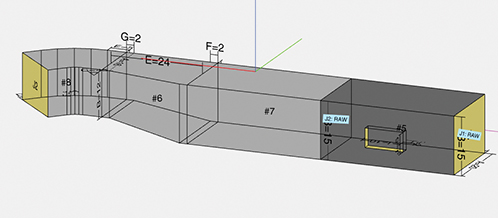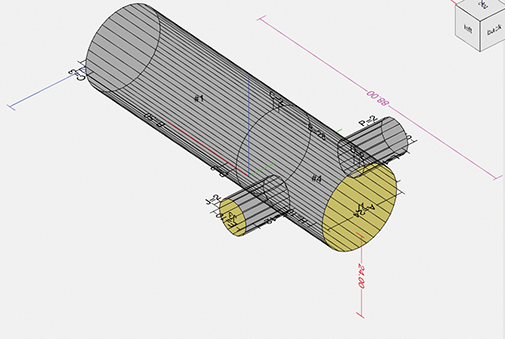 The 3D imaging module allows users to modify, spin, and reshape components, and see in three dimensions the impact of the number or parameter entered or changed. Users can drag and drop fittings to dynamically snap together to create entire assemblies in 3D, including connections.
"If you look at mechanical systems as a series of objects and assemblies, the 3D imaging allows users to build an entire run of duct, rather than one piece at a time," Beveridge says. "The 3D imaging module means the user is actually building a model in the cloud, instead of just viewing it. This technology makes the whole thing fabricable, and because it picks up the shop's standards, the margin for error is reduced even further."
This is an important distinction as the building of this model is typically done in a third party system or run through older installed software programs. The power of this change is that BuildCentrix doing it independently, with no dependencies on other packages.
Once the item or assembly has been rendered, it can be sent to VDC or straight to the fabrication shop as an order.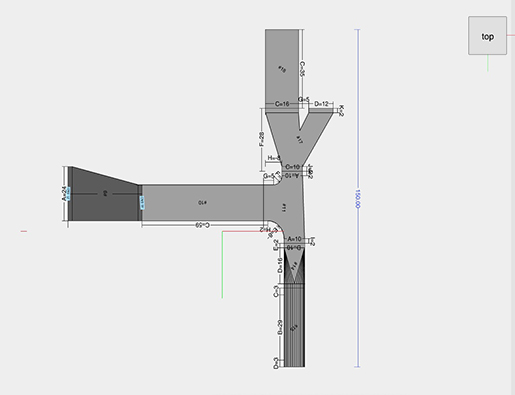 "This order contains a bill of materials, a 3D view of the assembly, all of the individual parameters of each part in the assembly, and a detailed breakdown of fabrication time, cost, and price," Beveridge says.
The implications of the module are impactful because it democratizes the ability to model an assembly. Complex software packages are typically required to build a model that is fabrication-ready or even to draw a rudimentary run in estimating software. The new on-screen takeoff capability puts the capability to create runs/assemblies in the hands of anyone who has an internet connected device, so that person can create a fabrication-ready assembly with instantaneous reporting on weight, fab time, cost, and price.
"No longer is that just the work of the VDC department or CAD technician," Beveridge says. "The rendering becomes a living, dynamic run of duct, and if it changes, someone can work with it within the platform on any device."
Development of the module evolved in response to customer feedback, which began before the technology to render in 3D even existed. Besides giving users a visual of their project components, the technology helps BuildCentrix tap into the market for special projects, which most companies have and that aren't based on or tied to requirements outside of the VDC world.
"From a benefit standpoint, being able to visualize what is being requested at the shop level and being able to see an order in 3D further reduces the chance of error and gives the shop the capability to assemble or pre-fab fittings or assemblies," Beveridge says. "That means more work in the controlled environment of the shop and less in the field. This empowers the shop to do the work that they are equipped to do and send out a completed, finished product to the field."
For more information or to schedule a free demo, visit www.buildcentrix.com