By / Jessica Kirby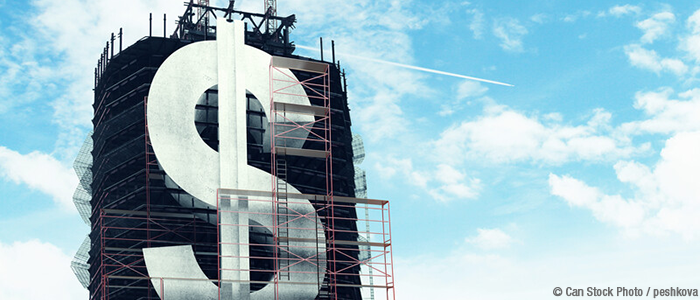 Most mechanical or multi-trade contractors have a "small projects" or "special projects" division from which smaller and/or simpler scope, primarily field-managed projects operate. These are the one-offs, the smaller custom jobs, and the ones that require a minimal team to operate.
"A lot of big construction companies have a special projects division, but these departments usually work outside the typical office staff, and they are not typically bid-design-construction type projects," says James Beveridge, CEO of BuildCentrix (BCX). "The team goes to site, and the projects are usually retrofits, tenant improvements, and are usually in existing buildings or involve custom work."
Special projects tend to be field and foreperson based. The foreperson does the takeoff, quotes the job, and runs the work. But although they are smaller in scope, special projects are, for a lot of companies, not so small when it comes to revenue. They're lower cost—thanks to no VDC overhead—they typically have a faster turnaround, and they can contribute a significant amount of annual revenue.
"In more and more companies, it is a higher profit margin style of work and a proportionally higher portion of revenue (20-30%) than a traditional bid and design because there is less overhead," Beveridge says. "Special projects are custom and tend to be smaller in scale. The bigger the project, the more breaks you are offering, so custom projects end up larger-ticket items at the end of the day."
For example, a company could be running a $5 million project and make $1 million in profit, while on a $50 million project, that company might make $500,000 in profit.
"These are amazing little divisions, and since they don't have a tremendous amount of office support they don't use a lot of modeling or tech," Beveridge says. "They require the ability to order from afar, build their own models, and get instant intelligence and costing, including labor, materials, and markups."
So, why don't they get a lot of attention?
"This is a common sense issue," Beveridge says. "It is an area of the company that shouldn't be ignored from a technology standpoint, but there was no purpose-built technology this division can use, until BCX Assembly Builder."
BCX Assembly Builder is costing, pricing, ordering, modeling, and fabrication baked into one tool. Special projects also get budgeted fabrication time, including labor information, so the user can generate a model that goes directly to the fabrication system and give financial data.
"We offer the only software that companies can use in the special projects division," Beveridge says. "We can build models and generate financials because these are fast-paced, mobile works, and we offer a way to use technology and streamline the process to be more efficient."
Learn more at buildcentrix.com ■