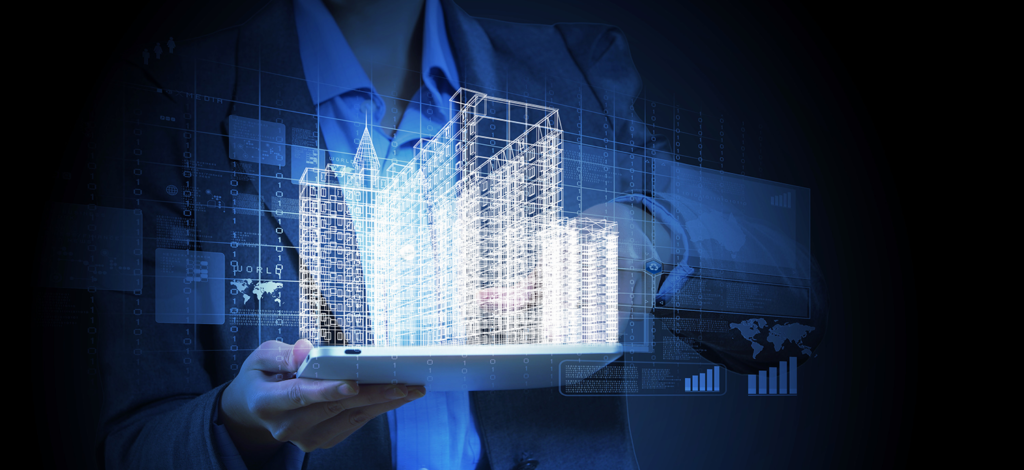 Webduct Systems, Inc. is undergoing a makeover and rebranding that will reintroduce the platform under the BuildCentrix brand. James Beveridge, vice-president of operations for BuildCentrix, said the shift away from Webduct and towards a rebrand was a response to market demand, and way to showcase the company's dynamic product offering.
"There are more and more integrated mechanicals, multi-trade fabrication facilities, and prefabrication than ever before in the mechanical industry," he says. "The rebrand reflects BuildCentrix's expanded offering to serve all trades and types of fabrication in a contractor's fabrication facilities. It includes in-depth reporting of material and fabrication data in the fabrication facility, and the integration of this information into other business systems."
Webduct has spent the past decade building a strong technology platform, and the first stable version rolled out in January 2009. It was designed for a single HVAC contractor wishing to take operations to a new level, and for that contractor it changed everything. "That platform had a single objective: integrate field orders directly into CAM software," says Beveridge. "Alas, in the technology world there is no finish line, and as we achieved every goal the contractor set for us, a new one would take its place."
As Webduct's ability to streamline operations and enhance productivity became apparent, other contractors started taking interest. "It was time to create a new company that would allow other contractors to enjoy the service," says Beveridge. "Webduct Systems, Inc. was created two years later and has been in continuous operation ever since."
The company grew quickly. Every month saw new features and benefits rolled into the platform, at first primarily revolving around HVAC, but it didn't take long before production management began to dominate development sprints. Every new tool simplified the workflow process and improved the bottomline for clients, inevitably driving the next new feature.
Dallas Vogels, chief technology officer for Webduct and lead developer on the original software, says the most important change in Webduct has been its ability to help companies collect data that helps to manage, measure, and monitor key performance indicators (KPIs) in the manufacturing process.
"Over Webduct's lifespan, we've added tools and functionality to visualize and manage production on a daily, weekly, and monthly basis; manage and co-ordinate shipping from the production plant to the job site; track tools; and manage shop and field timecards," he says. Webduct also offers CAM integration and accounting integration to major providers like Sage."
When integrated mechanical contractors started using the platform for their HVAC requirements, demand for features that handle piping and plumbing started started to grow. Feature development started branching out to connect people, materials, and data, independent of what materials or trades were involved.
On top of this evolution came demand for more integration with fabrication, enterprise resource planning (ERP), and accounting software, which would drive efficiencies throughout Webduct clients' operations.
"Over the last couple of years, it became clear the company name no longer fit the picture," says Beveridge. "Webduct had gone from the main operational system to just one module of much broader, much more robust contractor platform. It was time for a name change, one that would reflect the continued development future well beyond duct."
This is where BuildCentrix was born. A multi-trade platform built specifically for integrated mechanical and HVAC contractors managing sheet metal, piping, and other trades, BuildCentrix is a simple way to connect manufacturing teams, materials, and data to the field and office in real time. The software runs on a software-as-a-service basis, which means no downloads or version control issues, and it operates 100% in the cloud.
"BuildCentrix encompasses everything our clients do, and allows us to help them manage information, materials, and data to help drive their success," says Beveridge. "It connects manufacturing with production, delivery, materials, and labor in real time, and it provides administrators, accounting, and IT professionals the integration and data they need to support their workflow and reduce administrative overhead."
The most important challenge BuildCentrix addresses is access to information—where are the materials, what's the status of the fabrication, when will it be received, how did we perform against our budgets? It can take 5 to 10 business days for contractors to create the same type of reporting, and even then it's often isolated in silos. Material reports end up in the shop; time data ends up in accounting/ERP. In that scenario, there is no single report that associates the two in real time and that is simple to access, says Beveridge, but BuildCentrix offers a centralized, unique alternative because it generates relational data.
"BuildCentrix is unique in that it not only creates as built content, but provides a complete workflow to manage fabrication across multiple trades," he says. "We're often asked if we can report on and track poundage in the fab shop. Not only can we do that, we can associate it to time and labour type, which provides a much better productivity metric than just weight."
Most importantly, BuildCentrix continues to upgrade and adapt with the marketplace and client demand. "I believe if you can't measure it you can't improve it," says Beveridge. "As pre-fabrication is on the rise in the mechanical industry, being able to manage all of your production in a single platform, connect the field and project managers to the material headed to the job site, and get automated KPIs and reports on the fabrication performance is a really powerful tool for contractors."
This is BuildCentrix, Webduct evolved. ■
By Jessica Kirby