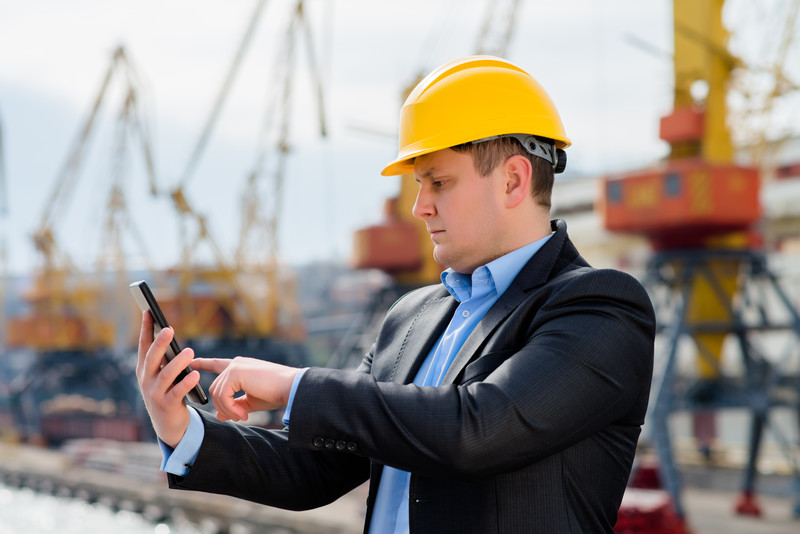 In the fast-paced and digitally evolving world, connecting people, materials, and data for mechanical contractors is the key to operating a lean construction company. Connected people, processes, and systems provide the data required to answer the simple, yet complex question, "How are my projects going?"
Disconnected people, processes, and systems mean you only get part of the story and probably a day late and a dollar short. Lean construction is all about understanding what's happening right now and making the small changes required to make big gains in efficiency. Getting the whole story in a construction company in a timely fashion is no easy task. Connecting old and disparate computer systems, standardizing redundant workflow, and changing people's habits can be a daunting process, but like lean construction itself, small things can add up to the big wins.
So where do you start?
Like any lean construction/manufacturing process, it starts with the simple things, and most of the time those simple things create the biggest bang for the buck. It's a proven fact clean, organized shops run more efficiently and safely than dirty, disorganized ones. So clean, efficient digital workflow processes will also reduce cost and waste as orders flow through production and all the way to accounting.
Modern technology is built to connect; whether the systems are old or new, internal or external (mobile), the tools and technology are available, flexible, and proven to deliver. A good place to start is unifying job data and connecting transactions (work orders, timekeeping, and production) in a standardized process. This provides the framework to create and collect the information needed to identify improvements in efficiency and ways to reduce waste. It also builds a solid foundation for adding functionality as the construction industry becomes more and more digital.
Nothing happens without an order
This is a very simple but important concept to understand: no invoices, materials, labor, or data can be produced without a work order. Committing to creating all work orders in the same standardized digital format connected to job data means other information such as labour and materials can be created and associated with these orders. Without a standardized digital work order the cost, time, and waste of answering the simple question, "How are my jobs doing?" is unnecessarily high.
Time is of the essence
So, now you have a digital work order; it's time to take the next step and assign labor to it in real-time. This is one thing people offer very little resistance to since paychecks depend on it. Rolling out digital time cards is typically easy and the gains are huge, as all those time entries are downloaded right into accounting, saving hours of administration costs per week. Easy-to-use, mobile- friendly time cards connected to work orders and jobs can also provide a real-time answer to the most critical questions about actual labor versus budgeted. Knowing which jobs are performing well, which aren't, and why will help increase efficiency and tighten project estimating. Labor is 70% of the cost of most projects. Knowing more about your labor faster is the key to successful projects.
Keeping it simple
As they say, lean construction/manufacturing is a journey, not a destination. While technology and computer based systems can seem complex and confusing, taking some thoughtful, simple first steps can provide a solid foundation to becoming a lean, more profitable contractor.
The world is getting more and more mobile, so leveraging modern technology to connect, standardize, and digitize basic work processes will create immediate gains in efficiency and reduce waste. With these basics in place, contractors will be well-positioned to tackle the more complex challenges the increasingly digital construction industry. ■
By Joe Perraton