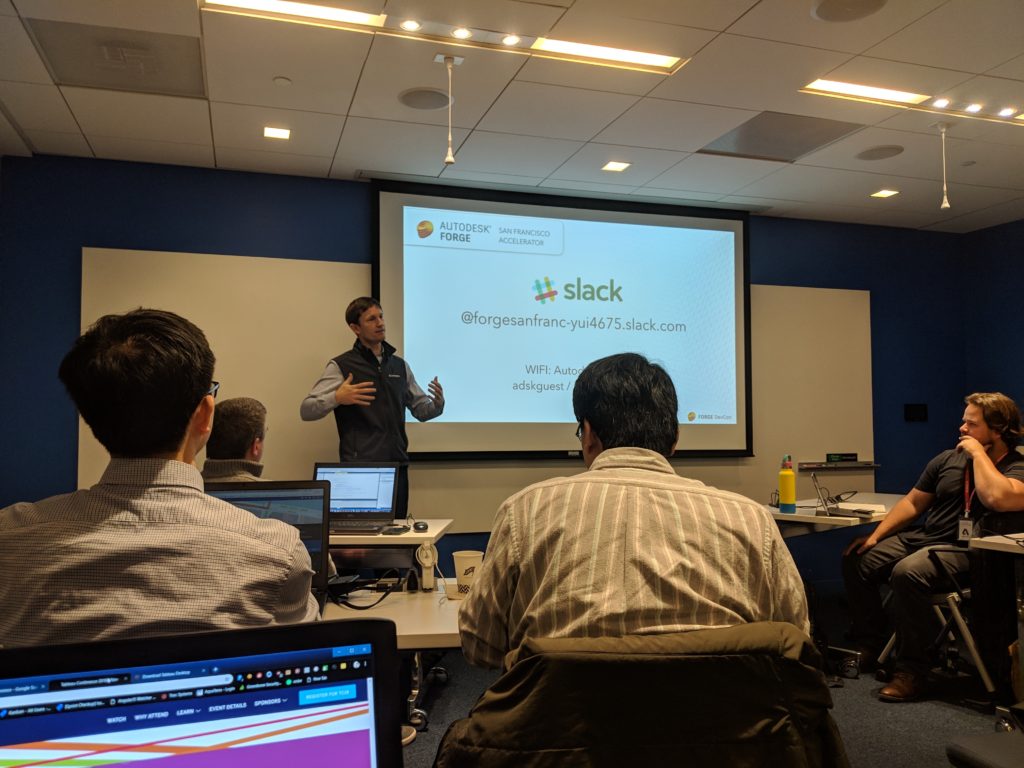 Dallas Vogels, chief technology officer for BuildCentrix (BCX) attended Autodesk Forge Accelerator in San Francisco in early March. The four-day event was an opportunity to work intensively on a chosen project with help, support, and training from Autodesk Cloud Engineering teams.
Forge is Autodesk's application programming interface (API). BuildCentrix is using Forge to pull modelling data from Autodesk Fabrication CADmep and Revit into BuildCentrix. Every mechanical shop gets fabrication data from the field and from the model.
Dallas went to learn and understand the various APIs that Autodesk Forge has available. Autodesk employees who are involved in the decisions and programming of the Forge APIs were present to provide expert support.
As part of his project, Dallas built an integration into Revit and CADMep to communicate with our API and the Forge APIs, and built an integration with BuildCentrix's API and different document storage systems including BIM360, Dropbox, Google Drive, and Amazon S3.
He successfully took a Revit/CAD model, sent it to the API, and rendered the model it in 3D in a web-page, and proved that the Forge design-automation API and model- derivative API provide the necessary functionality to automate managing spooling within the BCX platform.
BuildCentrix currently uses Lookahead orders to schedule production, schedule delivery, assign to site foreman, and report on time. For BuildCentrix, using Forge automates this process by integrating the modelling information directly into the BuildCentrix system.
Dallas having attended the event means BuildCentrix is close to being able to integrate Autodesk Fabrication CADmep and Revit data directly into the platform. This integration will mean BuildCentrix customers can get rid of spreadsheets, phone calls, and emails between the field, shop, and CAD department to schedule fabrication and track materials.
For contractors, they can have all of their production data in one system for production management, delivery management, and shop fabrication tracking.
For BuildCentrix, having the fabrication data from CADmep and Revit means the company can provide a streamlined workflow between the field, shop, and CAD department.
Watch for future developments at BCX that leverage Dallas' work with AutoDesk. ■
By Jessica Kirby