Creating a stand alone engine to calculate sheet metal fabrication time, weight, manufacturing specs, cost, and price is no easy task. On the flip side, piping and plumbing are commodity products purchased through a supplier or foundry. Holes are burned, taps are welded on, and pieces are joined together. It's not fabricating from a flat sheet.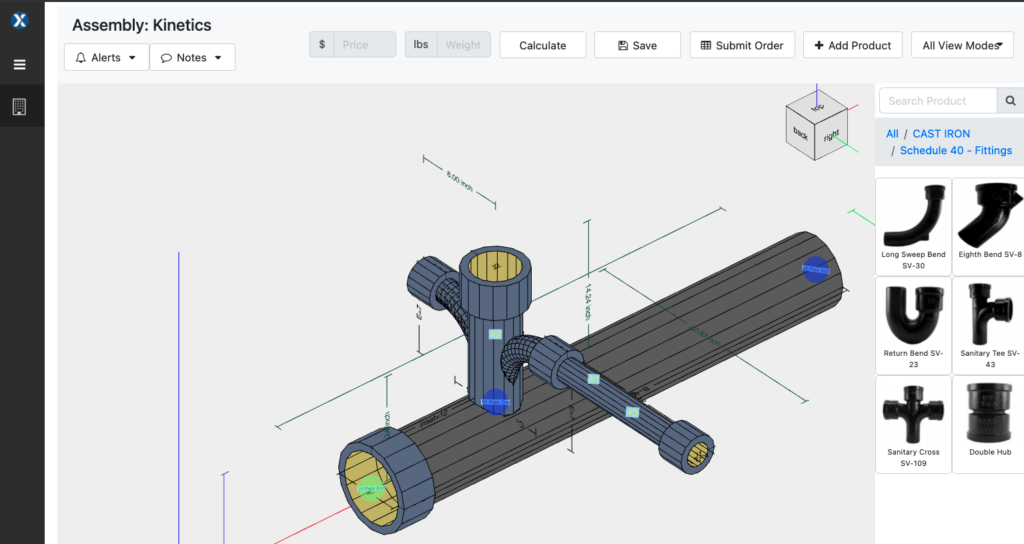 Both databases have their challenges. For the dry side, it's turning that flat piece of metal into a 3D object. For piping and plumbing, it's the size of the database and all the parts that are purchased from suppliers. You have a single geometric shape like a tyee, but that tyee from OEM A and OEM B are going to have different prices and possibly different technical specs, thicknesses, or even allowed diameters. It's not apples to apples.
Piping and plumbing products are also 'product listed'. That means since they are purchased parts, there are pre-determined/pre-set sizes. That tyee has three openings, which means the possibility of hundreds if not thousands of variations in sizing—and since it's a purchased product, if you want to use OEM A and OEM B, you need to have all of them listed in your database.
BCX for Piping and Plumbing has solved this issue by creating catalogues of parts from leading vendors in North America. BCX just need to select which vendors they want in their database and what parts they want included. Learn more or request a free demonstration at buildcentrix.com ■