This issue of Construction in the Cloud examines why ignoring construction data limits your firm's potential; how to analyze data to get the most from it; and three new features from BuildCentrix—Uploading/Tracing, Delivery Windows, and Order Stretching.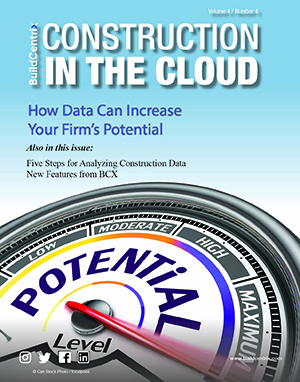 Click here to read the full issue, and connect with our team with questions, to access support, or to request a free demo.
Feature
Analyze This: Construction data left to collect dust is limiting your firm's potential
News
How to Analyze Construction Data: Five steps to clarity
What's New?
Blueprint Upload/Tracing Feature

Delivery Windows

Order Stretching